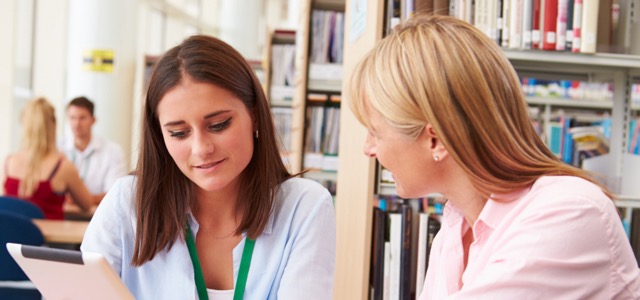 eTAPS is Exclusive to School Members
eTAPS - Effective Teacher Aide Practices for Schools is a four-part professional development program, exclusive to school members. It provides school leaders with a set of practical and easy to use online resources to promote effective support practices that lead to positive student outcomes. 
This unique program responds directly to the results of extensive research from the UK and Australia on teacher aide practices that maximise student success. If you want to learn more about the research and evidence-based teaching and learning principles that underpin eTAPS, please view A Collaborative Framework for Student Success
Each module is presented in three parts. The modules are designed to be viewed in sequence, and can be completed in approximately one hour, either as a facilitated workshop or completed by individuals at their own pace. There is a workbook for each module which provides participants with an opportunity to engage with the content during the video, and reflect on what they have learned. For details on how to facilitate an eTAPS workshop, please refer to the Facilitator's Guide.
Module 1: How to Prepare for Student Learning
1.1: Prior knowledge and learning
1.2: The role of learning intentions
1.3: The role of success criteria
Module 2: How to Support Student Learning
2.1: How children learn
2.2: Understanding the role of scaffolding
2.3: Strategies to scaffold student learning
Module 3: How to Give Feedback to Students
3.1: The role of feedback for learning
3.2: Effective feedback strategies
3.3: How to use feedback to promote a growth mindset in students 
 Module 4: How to Give Feedback to Teachers 
4.1: The role of feedback and assessment
4.2: How to observe and record information about student learning 
4.3: What is differentiated learning?
 
Links to the following support materials are located below each video:
●    Workbook 
●    Slide presentation handout
●    Continuing Professional Development Record 
●    Certificate of Completion
●    Online feedback form