Australian Teacher Aide was founded by EdTech leaders, Stella Liliendal and Mandy Bell, in 2015 to support schools to build the capability of their education support teams.
With a strong focus on development and delivery of evidence-based resources, ATA has become a trusted provider of professional learning, and boasts the most extensive range of online resources for support staff in Australia.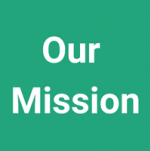 Our mission, to empower educators to help students succeed, underpins everything we do at ATA. Our monthly live web events, our expanding professional development library, and our commitment to an awesome member experience are all key contributors to achieving this mission.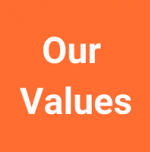 When you interact with the ATA team, you will notice:
We serve with heart
We are grateful for the opportunity to serve our professional learning community, and we continuously look for ways to better support you, and each other.
We pursue excellence
We are always looking for better ways to do things. We challenge the status quo, we embrace change, and look for creative solutions to problems.
Our word is our bond
Simple, we do what we say we are going to do!
We practice wellness
We prioritise our health and wellbeing, so that we can serve with energy and enthusiasm.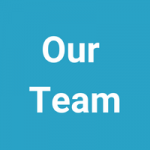 Stella Liliendal – Director and Co-Founder

Stella is ATA's queen of content! A registered teacher with extensive experience training and writing programs for education support students, Stella has authored a raft of practical, skills-based programs for our Professional Development library, including our signature program, Effective Teacher Aide Practices for Schools (eTAPS). Stella's creative flair and her inquiring nature keeps ATA a forward thinking, future focused organisation. 

Mandy Bell – Director and Co-Founder

Mandy has a 'make it happen' approach, and the confidence to do things differently. Her entrepreneurial bent brought an innovative online model to ATA at foundation stage, putting us ahead of the game when COVID hit our shores. Mandy's energy and enthusiasm, her unwavering pursuit of excellence, and her intentional approach to building the ATA brand, ensures our organisation thrives.

Tamara Couacaud – Customer Service Consultant

Serving our community with grace and good vibes, Tamara is our gifted customer experience guru. Tamara has an extensive educator background in schools, and worked in a lead coordinator role prior to making the transition to ATA. Tamara uses her insight and knowledge of practice to empower school leaders, teachers and education support staff to help students succeed.

Claire Raip – Customer Service Specialist

As a young mother of twin boys, nothing phases Claire! Her role is customer care, but she is also our video editor extraordinaire, ensuring our professional development programs are of a high visual and audio quality. During awards season, Claire's role extends to keeping meticulous records of nominations, and ensuring we tick off every last task listed on our sizable project plan.

Jun Rey Raip – Customer Service Specialist

Jun Rey's genius is records and member management. He uses our CRM to oversee the membership lifecycle of our community, creates reports that inform important decisions, and liaises with our community every day to help them on their professional learning journey. Jun Rey is also the 'tech head' of the team; our 'go to' when we need a solution to our IT issues.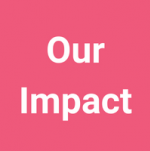 We are a Business for Good. Every time a membership is purchased or renewed, we give generously to worthy causes to make amazing things happen around the world. Learn more here.