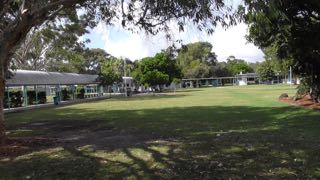 Teacher Aides (TAs) are known by a range of titles throughout Australia, including:
teaching assistant
education assistant
school officer
education support officer
education aide 
integration aide
Aboriginal and/or Torres Strait Islander education officer
Homeland teaching assistant
The TA's primary role is to support teaching and learning in schools, under the guidance of teachers. TAs are employed at all levels of schooling from the early years to secondary school. The number of TAs per school is based on the funding model of each State, Territory or non-government education sector. Additional funding for TA employment is provided, usually by the commonwealth government, for specialist support areas such as disability support or additional school wide literacy or numeracy support.
Pay and conditions also depend on the different State awards and even differ within States depending on which sector employs the TA; for example, government or independent schools. Refer to your organisation's Certified Agreement for Teacher Aides for more details.
The role of the teacher aide is incredibly varied and includes general classroom support, especially in the areas of literacy and numeracy; preparation of resources, including technology; and administrative duties such as photocopying and filing. Many teacher aides are also employed to provide specialist support in areas such as:
language and culture for Aboriginal and/or Torres Strait Islander students
specific learning needs
students with a disability
behaviour
English as a second language
secondary school subjects such as home economics, science and technology
To make it easier for you to find out about the work of teacher aides in your State or Territory, we have done the leg work for you!
Simply click on your State or Territory to find information about the teacher aide work role, employment conditions, professional learning, events calendars and more.
Let us know if you think we have missed any important (non-commercial) sites.
Stay up-to-date with current teaching and learning support practices and connect with other teacher aides around Australia through our regular webinars and online community.