Teacher Aides Make a Difference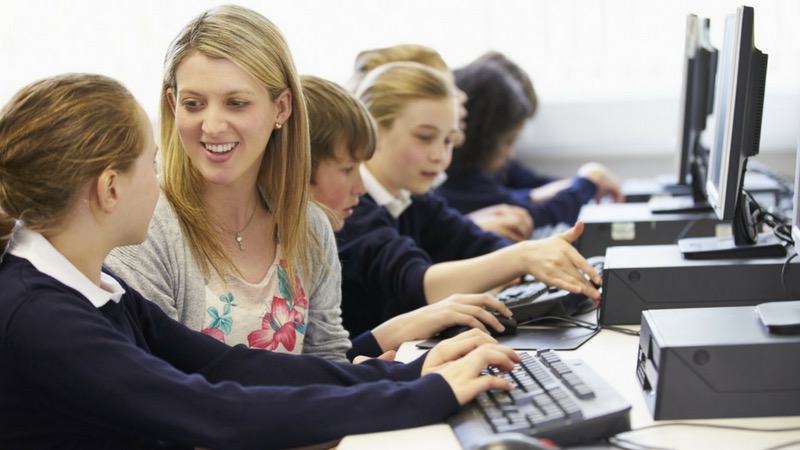 Ask any parent or teacher what they think of the teacher aides at their school, and you'll hear words such as awesome, wonderful, worth their weight in gold, angels, superheroes, legends and more….
We couldn't agree more, and want to share with you why we think teacher aides make a difference.
Teacher aides' dedication to students and staff is priceless, even if they are one of the lowest paid paraprofessionals (which really needs to change!). On any given afternoon, you can find teacher aides who have stayed behind to lend a hand when teachers are snowed under. They also go that extra distance by taking work home, spending hours looking for great learning resources for students, and taking on extracurricular activities such as helping with school musicals, going on school camp, and getting dressed up for book week. 
A school recently told us that their teacher aides have a combined 130 years of service. Just amazing! It is not uncommon for teacher aides to have been at a school for over 20 years, which makes them the keepers of knowledge, and provides much needed continuity in an ever changing education environment. In most schools, if you want to know about the school history, how something is done, or where to find things … ask a teacher aide.
However the most important way in which teacher aides make a difference, is to our students.
Teacher aides are employed to support students, of all ages, with their learning. On any given day, a teacher aide may be timetabled to provide additional support for individual students, work with small groups or assist the teacher with students in the classroom, while the teacher works with students with the greatest need.
This means that teacher aides need the skills and knowledge to work across many different curriculum areas such as English, Mathematics, Science and Technology. Many also have the special skill sets needed to support students with disability such as using assistive technology, administering medication, personal care and behaviour management.
One of the strengths of teacher aides that is often overlooked, is their ability to support the mental health and wellbeing students. Many students see teacher aides as someone they can trust, who will listen to them, who they can go to with a problem, and who will advocate for their needs.
Beware of falling into the 'just a teacher aide' trap! The teacher aide role has evolved to that of a paraprofessional, who strives to learn and improve their practice. It may surprise you that many teacher aides have a swag of qualifications gained from previous careers, and have skills and talents which are of great benefit to the school community. I know teacher aides who in their previous careers were corporate executives, FIFO miners, mechanics, graphic artists and successful sports people. Imagine the possibilities!
Many teacher aides spend their free time doing professional development, and it is not unusual for around 40 or 50 teacher aides to rush home from school, to join a live ATA webinar on a topic they are interested in, and to connect with other teacher aides from around Australia.
So to every teacher aide, education aide, teaching assistant, school learning support officer, integration aide, inclusion aide, or support teacher – you may be known by many titles, but we know that you all make a difference and we want to say Thank You!