A Collaborative Framework for Student Success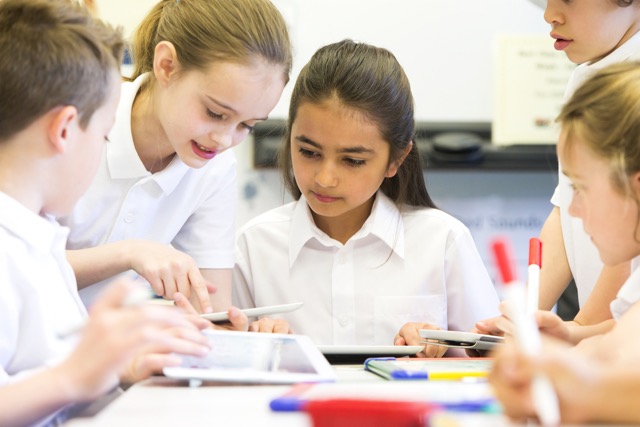 Collaboration is about how school leaders, teachers and teacher aides work together to ensure that our students have the best chance of becoming successful learners. A whole school collaborative approach enables both teachers and teacher aides to use evidence based practices to effectively support student learning.
Whereas schools have the tools and resources to measure the impact of teacher effectiveness on student outcomes, evidence based data on effective teacher aide practices is relatively new. 
In 2009, Professor Peter Blatchford from the Institute of Education, London, published the findings from the world's largest, in-depth study on the impact of teacher aides on teachers, teaching, and student learning in the UK. The DISS study (Blatchford, Russell, Webster 2012) looked at how teacher aides:
•    are employed in schools
•    are prepared for their support role
•    interact with students 
The key findings from this study and the recommended actions are outlined below, along with some useful resources for schools to maximise the potential of their teacher aide workforce.

The study looked at how teacher aides are employed in schools and found that teacher aides:
•    provide some direct learning support
•    work mostly with students with identified needs
•    have responsibility for interventions
•    interact more with students needing intervention than the teacher does
Recommendation 1: 
Teachers are responsible for planning for intervention. Support for students by teacher aides must be in addition to, not instead of, interaction with the teacher. 
Useful Resource: Inclusive TA Practices in Schools Survey
Schools can use this survey to:
•    identify how teacher aides are employed by the school
•    initiate productive discussions about inclusive practices
•    plan and implement inclusive practices
The research also looked at how prepared teacher aides are for their role in schools, and found that:
•    the majority of teacher aides didn't get dedicated time to plan and prepare for lessons with their teachers
•    some teacher aides didn't have the necessary knowledge and skills needed for the task
Recommendation 2: 
Review timetabling to identify times when teachers and teacher aides can meet to plan and prepare, and ensure teacher aides have sufficient skills and knowledge to effectively support students.
Useful Resource: School Teacher Aide Workforce Survey
Schools can use this survey to:
•    learn more about the level of collaboration between teachers and teacher aides
•    initiate productive discussions about teacher aide preparation
•    plan for strategies to develop the knowledge and skills of their teacher aides
The third part of the research focused on how teacher aides interact with students, and found that:
•    interactions tended to be closed
•    there was often a focus on completing the task
•    some teacher aides prompted students, by providing answers to questions, and at times gave information that was incorrect
Recommendation 3: 
Provide professional development to teacher aides in effective teaching and learning practices, such as scaffolding student learning, the use of quality questions, and giving feedback to students and teachers.
Useful Resource: A Collaborative Framework for Student Success
This webinar summarises the UK research, and provides a contemporary snapshot of teacher aide practice in Australian schools. Schools can use this resource to:
•    identify evidence based teacher aide practices
•    develop the school's performance plan for teacher aides based on the data
•    access professional development resources to implement effective teacher aide practices 
 
Reference
Blatchford, P., Russell, A., Webster, R. (2012) Reassessing the Impact of Teaching Assistants, How research challenges practice and policy, Abingdon: Routledge